A week ago, we released RAD Studio 10.3. Since then, I've had many people asking when Bookmarks and Navigator are going to be updated for it!
The answer is soon. I had hoped this weekend, but there were a few obstacles. I am working on this.
All plugins currently build for Rio. The work currently is to iron out some graphical glitches that have become more obvious now the IDE is themed. The issues, and code samples showing the 'right way' to solve them if you are also a plugin author, will be published on my Embarcadero blog.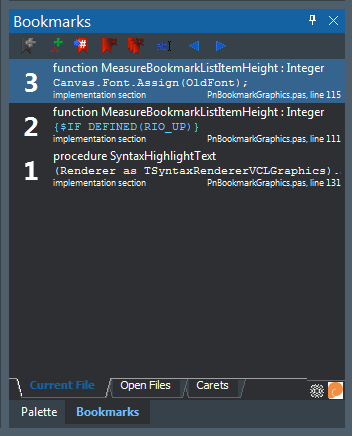 I would have preferred to have the plugins ready at the same time Rio shipped, but shipping Rio itself took precedence. Unfortunately, CodeRage is also going to affect the schedule this week.
Please stay tuned! I understand (and appreciate) your desire to have the plugins soon, and thank you for your patience as they're prepared.
— David
Discussions about this page on Google+